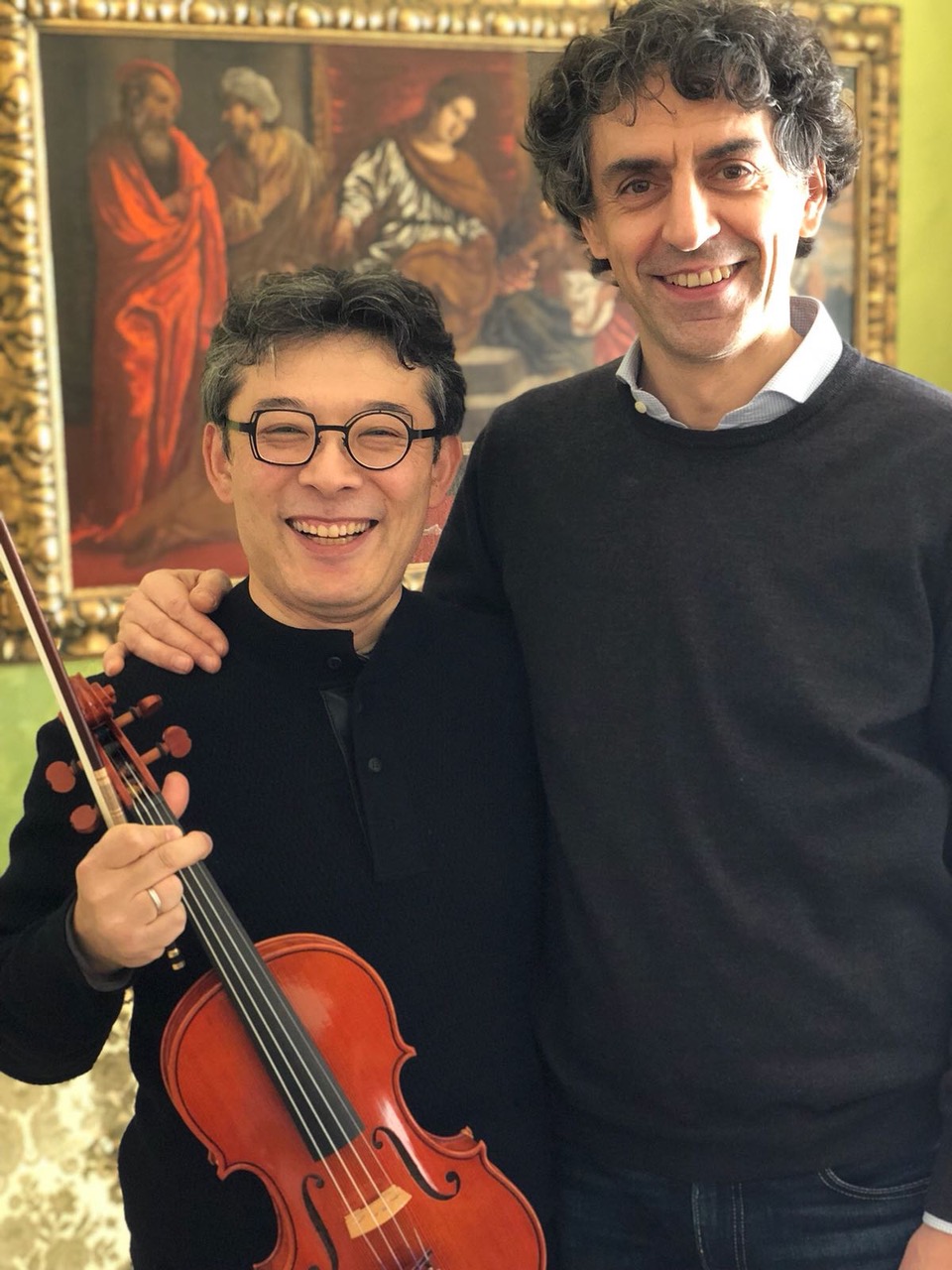 CURRICULUM VITAE
Da oramai 40 anni, mi dedico a questo meraviglioso mondo della liuteria, diplomandomi a Cremona nel 1985 e da allora frequentando Ateliers e affermati Maestri – italiani e stranieri – partecipando a corsi, masterclasses e convegni di specializzazione in giro per il mondo.
Ma soprattutto, ho profuso grande impegno, tempo ed energie nel cercare di capire ed imparare dai musicisti ciò che si può definire veramente "uno strumento di qualità".
Non ho mai dimenticato che il motivo principale del mio lavoro è fornire adeguato supporto al musicista ed al suo prezioso strumento.
Ho scelto di lavorare a stretto contatto con i musicisti, proprio per sviluppare in maniera cosciente, un processo di costruzione e restauro che mi permettesse di dare risposte chiare a domande difficili.
Ed ancora, cerco di continuare a costruire strumenti con l'idea di offrire una mia personale visione e concetto di "suono all'italiana".
Il restauro di pregiati strumenti rimane la mia attività principale; ciononostante mi dedico alla costruzione di pochi, nuovi miei strumenti ogni anno, su richiesta.
Se desiderate, sarò molto lieto di darvi il benvenuto a Padova o Cremona, dove ho i mei Ateliers.
ABOUT ME
I have dedicated myself to violin making and immersed in the world of string instrument for 40 years. I graduated from Cremona in 1985. From there my journey has taken me to the studios of established Ateliers and Masters both in Italy and further afield. Motivated by the need to constantly improve I have attended masterclasses and violin conventions around the world. My search is always for the instrument of true quality, this can only come from an ongoing dialogue between the musician and myself.

For me, restoration is the main thrust of my work,however I allow myself to also create a few new instruments a year on request. Each task is a labour of love.

For further discussion you can find me either in Padova or Cremona where I have my workshops.